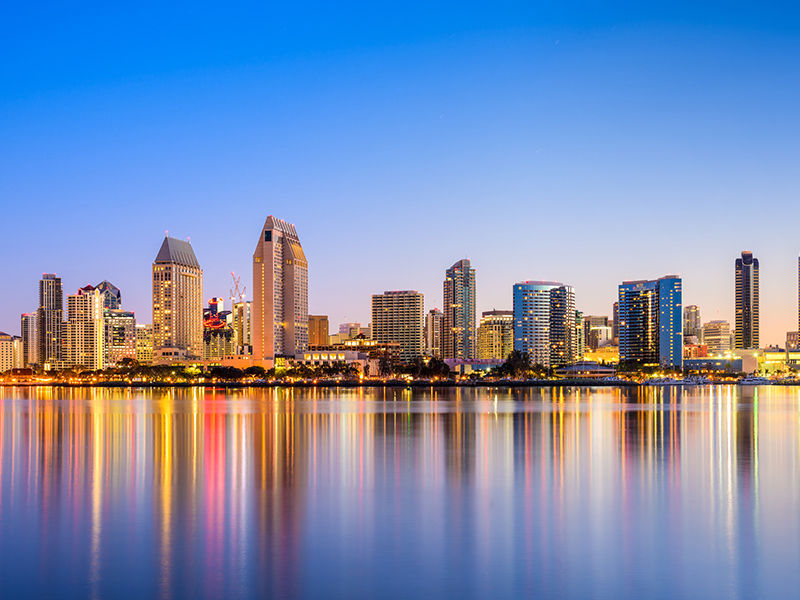 Central San Diego refers to the central portion of the city of San Diego itself. Here are some notable neighborhoods and communities within central San Diego:
Downtown San Diego: The heart of the city, downtown San Diego is a vibrant urban area with high-rise buildings, a bustling waterfront, and numerous attractions. It is home to the historic Gaslamp Quarter, Petco Park (home of the San Diego Padres), the USS Midway Museum, and the lively Seaport Village.

Hillcrest: Located just north of downtown, Hillcrest is a lively neighborhood known for its LGBTQ+ community, eclectic shops, trendy restaurants, and vibrant nightlife. It also hosts the annual San Diego Pride Parade and Festival.

Mission Valley: Situated in the central part of San Diego, Mission Valley is a primarily commercial and residential area known for its shopping centers, hotels, and proximity to attractions like Qualcomm Stadium (formerly home to the San Diego Chargers) and the Fashion Valley Mall.

North Park: North Park is a hip and diverse neighborhood known for its artistic and cultural scene. It offers a variety of unique shops, craft breweries, trendy restaurants, and art galleries. The neighborhood is also home to the historic Observatory North Park theater, which hosts concerts and other events.

Balboa Park: While Balboa Park is mentioned earlier as part of central San Diego, it deserves special recognition. It is a large urban park that features numerous museums, gardens, theaters, and the world-renowned San Diego Zoo. It is a hub for cultural events and activities.
These are just a few examples of the neighborhoods and communities in central San Diego. The area offers a mix of urban amenities, cultural experiences, dining options, and entertainment venues, making it an exciting and dynamic part of the city.