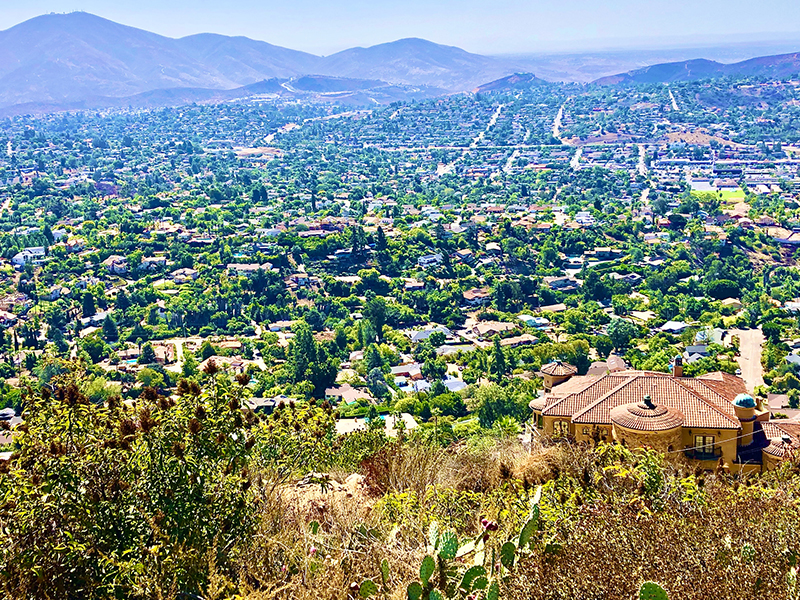 East County San Diego refers to the eastern region of San Diego County, California. It is a diverse area with a mix of suburban and rural communities, offering a more relaxed and laid-back atmosphere compared to the bustling city of San Diego. Here are some key features and notable places in East County San Diego:
East County includes several cities and communities such as El Cajon, La Mesa, Santee, Lemon Grove, Spring Valley, Lakeside, Alpine, and Jamul, among others. Each has its own distinct character and attractions.
The region is known for its beautiful natural landscapes, including mountains, valleys, and reservoirs. Popular outdoor recreational areas in East County include Mount Helix Park, Mission Trails Regional Park, Lake Murray, Lake Cuyamaca, and Cleveland National Forest. These places offer opportunities for hiking, biking, fishing, boating, and picnicking.
East County is home to several Native American casinos, which are popular entertainment destinations. Some well-known casinos in the area are Sycuan Casino Resort, Viejas Casino & Resort, and Barona Resort & Casino. They offer gaming, live entertainment, dining, and other amenities.
East County hosts various events and festivals throughout the year. La Mesa Oktoberfest, Santee Street Fair and Craft Beer Festival, Lemon Festival in Lemon Grove, and Alpine's Viejas Outlet Center Ice Rink are some of the annual events that draw visitors from both within and outside the region.
East County has a rich history, and there are several historical sites worth exploring. The Olaf Wieghorst Museum in El Cajon showcases the works of the renowned Western artist. The Guy B. Woodward Museum in Ramona offers exhibits on local history, and the Julian Historical Society in Julian preserves the heritage of the historic gold mining town.
Located in the mountains of East County, Julian is a charming small town known for its apple orchards, historic buildings, and homemade apple pies. It's a popular destination for day trips, especially during the fall when visitors can enjoy apple picking and the changing autumn colors.
East County is home to a growing wine region, particularly in Ramona. The area features numerous vineyards and wineries offering wine tastings, tours, and events. Visitors can enjoy the scenic beauty of the vineyards while sampling local wines.
Overall, East County San Diego provides a mix of outdoor activities, cultural experiences, and scenic beauty, making it an appealing destination for residents and visitors seeking a more relaxed and nature-oriented atmosphere.