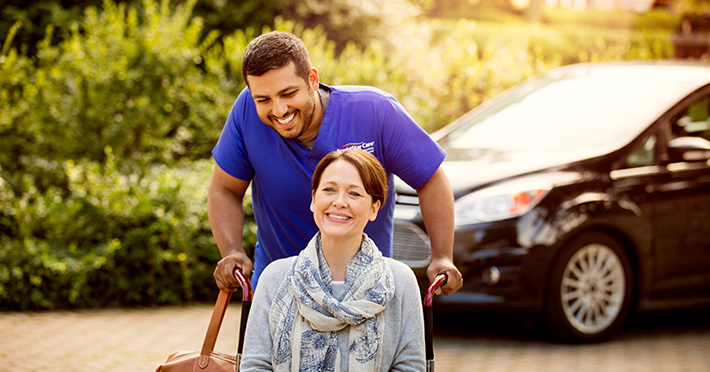 Home care helps seniors and others with medical challenges remain at home longer, maintaining their independence and quality of life. Caregivers provide a wide range of services, including medication management, personal care, transportation, and assistance with activities of daily living that are becoming more difficult to manage. Home care can help prevent hospitalizations by reducing risk of falls and accidents and by helping to manage chronic conditions such as diabetes, arthritis, and heart disease.
What most people don't realize, though, is that in-home caregiving also provides vital support when it's time to transition a loved one from their home into a new place, be that another family member's home, assisted living or memory care. Transitions can be particularly challenging for seniors, and a good caregiver can help ensure a smoother transition and a positive experience in their new environment.
In-home caregivers can help seniors navigate the challenges and emotions of a significant change. They can assist with the practical aspects of moving, provide emotional support, maintain continuity of care, help them acclimate to their new environment, and advocate for their well-being.
For seniors with Alzheimer's, dementia or other cognitive impairment, moving can be particularly disorienting. They can experience temporary issues with wandering, agitation and sleep patterns, so the support of a familiar caregiver can make all the difference in the world. A home care aide can be by their side a few hours a day or up to 24/7 to ensure they get settled-in smoothly and safely.
By providing a familiar presence and comprehensive care, in-home caregivers contribute significantly to the well-being and success of seniors during transitions. With the support of in-home caregivers, the process becomes smoother and less daunting for the senior… and their family.
Please visit our Senior Services page for information about our resources for Seniors.