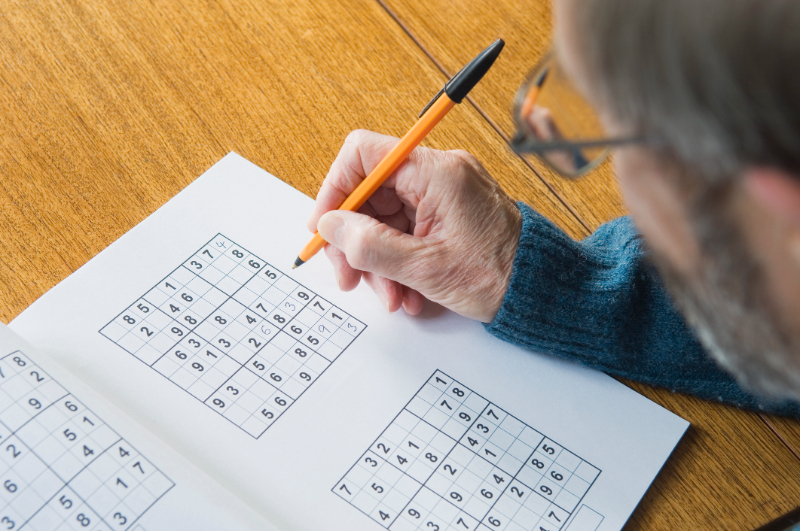 Memory, cognition, and creativity are among the brain functions affected as we get older. However, there are plenty of ways to keep the brain healthy and sharp, even as we enter our golden years. Here's a list of brain-stimulating activities that senior adults can enjoy:
PUZZLES AND BOARD GAMES

Brain games are great at improving one's memory and problem-solving skills. They're fun to play and they keep your mind sharp. Puzzles and riddles like sudoku, crosswords, and word searches are popular among seniors. These types of games are easily found in your local paper or online. Aside from having more variety, online puzzles and riddles can also be played on different devices.

GARDENING

Gardening is more than a hobby. It's a way to keep the mind active while spending some much-needed time outdoors. And the best thing about gardening is that everyone can enjoy it, regardless of mobility level. Whether it's weeding flower beds, raking, or planting different herbs and vegetables, gardening offers physical, mental, and social benefits. Many 55+ communities have community gardens that you can work in.

LEARN SOMETHING NEW

When seniors learn a new skill, it keeps their brain active and maintains their cognitive skills. Some of the skills that you can learn involve playing an instrument, woodworking, pottery, or even using the computer. Retirement communities typically have a selection of clubs with varying interests, allowing you to learn something new at the same time you're engaging in social activities.

Learning a new language is another useful skill that will boost your cognitive health. If there's a language that you've always wanted to speak, it's never too late to learn!

PHYSICAL ACTIVITY

Another way to stay sharp is through exercise. For one, it increases the blood flow and oxygen to your brain and reduces the stress hormones in the body. Seniors can do a variety of exercises, such as aerobic exercises like swimming or balance and flexibility exercises like yoga. Strength training has proven to up one's cognitive performance as well. Exercises like lifting weights or using resistance bands can build and protect brain cells.

CHANGE A ROUTINE

Changing up your routine has shown to have positive effects on the brain. It gives you something new to do and allows you to experience the unfamiliar. If you regularly go on walks, for example, use a different route and be stimulated by your new surroundings. You can also rearrange the furniture in your house as long as you have an extra pair of hands. This way, you'll get to discover a new way of doing things and boost your creativity.
One of the best things living in a retirement community like Ocean Hills Country Club in Oceanside, CA is the amount of activities offered. From ballroom dancing to bird watching, there's something for everyone here. 
Enjoy the clubs and amenities that this top-notch community has to offer by buying Ocean Hills Country Club real estate. Let Bryan Devore and the Devore Realty Group show you the best homes for sale in this exclusive neighborhood. Call 760.908.3838 or send an email today.