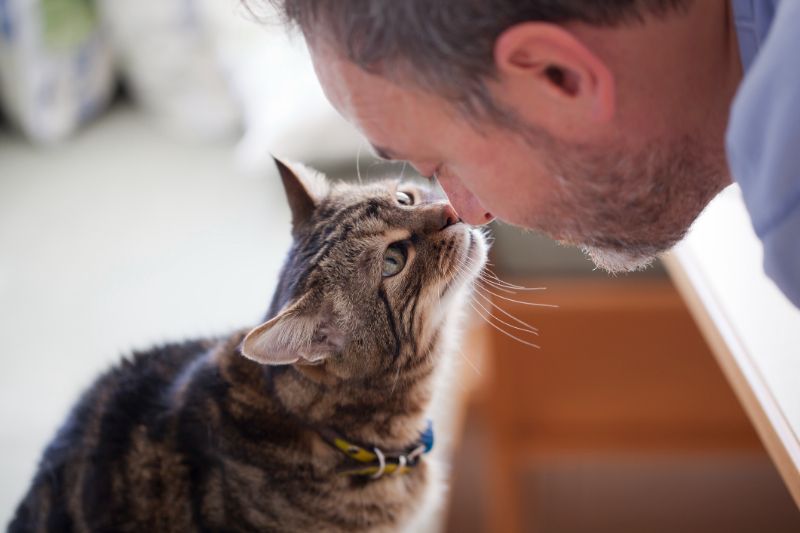 Pets can do wonders for our health and well-being, especially as we age. Whether it's a dog, cat, or any other animal that we feel comfortable with, having one by our side brings a ton of physical, mental, and emotional benefits. 
When it comes to pet therapy, there are three kinds: ownership therapy, visitation therapy, and animal-assisted therapy. 
Ownership therapy involves taking care of the pet as a daily routine 
Visitation therapy is having a pet come to you occasionally
Animal-assisted therapy is the use of highly-trained animals as a form of rehabilitation
For seniors, here's how pet therapy can improve your quality of life:
PETS IMPROVE MOBILITY

Pets are excellent at encouraging seniors to stay active and exercise more. Walking a dog, for example, promotes cardiovascular health and lowers blood pressure. This low-impact form of exercise lets you maintain your mobility and independence for a longer period of time. Even without walking, you can also improve their mobility just by playing with a pet. Tossing a ball or using interactive toys increases your reflexes and coordination as well.

PETS BOOST SELF-ESTEEM AND CONFIDENCE

Pet therapy makes the senior feel important and capable, regardless of whether the pet is owned by the senior or makes regular visits to the 55+ community. Pet therapy adds value to one's life by boosting your mood and your physical and mental health.

PETS INCREASE SOCIAL INTERACTIONS

There are plenty of ways that pets can help you socialize, especially within the community.  They are great conversation starters that allow you to meet new people and break the ice during social events. Aside from attracting attention and curiosity from other people, pets also provide plenty of common topics to talk about.

PETS IMPROVE COGNITIVE AND MEMORY SKILLS

The social interaction, mental stimulation, and emotional support given by a pet can do wonders for your cognitive and memory skills. One study published in the Journal of Aging and Health found that pet owners who were 65 years old and above performed well on cognitive tests and remembered words better. Through pet therapy, you are encouraged to be physically active while engaging in games that challenge your memory.

PETS CAN REDUCE ANXIETY

One of the biggest mental and emotional benefits of pet therapy is reduced stress and anxiety.  By encouraging you to exercise and socialize more, pets help in boosting your mood and reducing stress. Even the simple act of petting a dog or cat releases oxytocin, a hormone that's linked to "happiness" and "feeling good."

PETS PROVIDE COMPANIONSHIP

At the end of the day, there's no doubt that pets make the perfect companion to your active adult residential property. They offer unconditional love and support, and they encourage you to be physically active and social.
Enjoy the companionship of your four-legged friend and the benefits of a supportive environment at Seven Oaks, a pet-friendly senior community in Rancho Bernardo, California. Learn more about living in Seven Oaks, its real estate properties, and the golf courses around it with Senior Real Estate Specialist Bryan Devore. Reach out to the Devore Realty Group at 760.908.3838 or send a message here.